Hearthside Food Solutions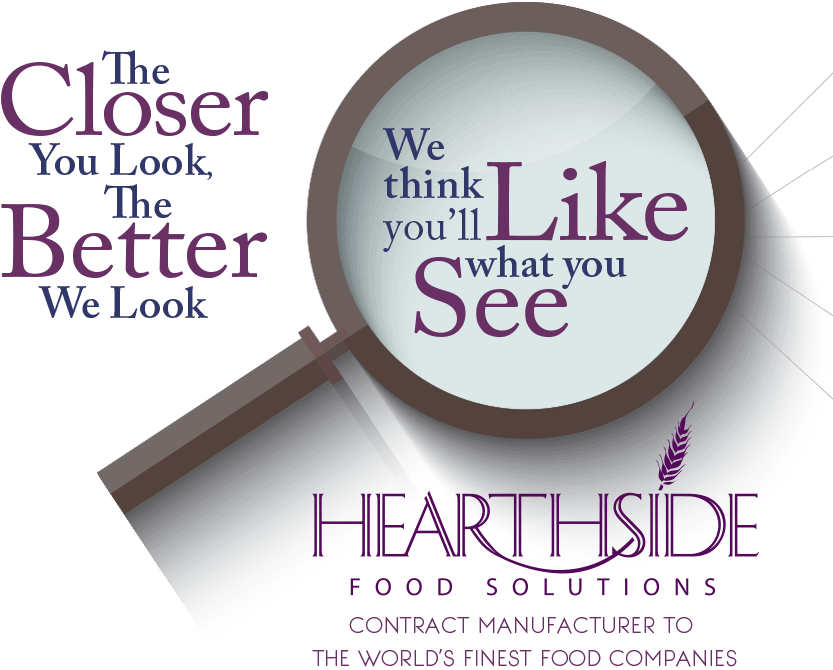 Company Overview
Hearthside Food Solutions is the industry's leading food contract manufacturer for baked goods, snack bars, bars, energy bars, granola bars, cookies, crackers, pretzels, croutons, breadcrumbs, snacks and other products.
Recipient of multiple industry innovation awards, Hearthside enables customers to outsource with confidence, trusting the Hearthside value chain to extend their capabilities.
Hearthside is a food contract manufacturer for many of the world's premier food companies. Formed in 2009, Hearthside has become the industry's largest food contract manufacturing company with 24 facilities in the US and Europe.
At first glance, many food contract manufacturing companies and contract food packaging companies look alike. When you look closer, massive differences appear.
Take a closer look at Hearthside and find a continuous improvement culture committed to safety, quality, efficiency and innovation. Customers are ensured higher quality products, maximized speed to market, and optimum efficiency.

This company has 1 jobs posted