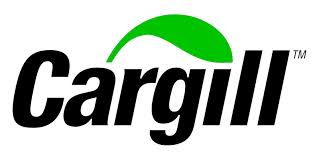 Company Name:
Approximate Salary:
0.00
Location:
Waco, Texas
Country:
United States
Job Categories:
EH&S Engineer/Specialist: Single site
EH&S Manager/Coordinator: Single site
Industry Segments:
Food & Beverage
Experience level:
3-5 years
Education level:
Bachelor's Degree
Reference Number:
WAC01547
Environmental, Health & Safety Supervisor - (2nd shift)
Working at Cargill is an opportunity to thrive — a place to develop your career to the fullest while engaging in meaningful work that makes a positive impact around the globe. You will be proud to work for a company with a strong history of
ethics and a purpose of nourishing people. We offer a diverse, supportive environment where you will grow personally and professionally as you learn from some of the most talented people in your field. With 150 years of experience
Cargill Turkey and Cooked Meats (CTCM) has an exciting opportunity for an 2nd Shift Environment, Health and Safety (EHS) Supervisor at our Waco, Texas facility. This position is responsible for leading the efforts of the plant in the areas of environmental, health & safety and ergonomics with additional EHS responsibilities for the Temple, Texas feed mill and, the live haul trucking operation in Valley Mills, Texas.
Responsibilities include but are not limited to advising management on issues related to compliance standards (i.e. Cargill, local, state and federal) in the areas of environmental, safety, health standards, ergonomics and transportation (DOT); to include the establishment of policies and procedures designed to successfully support and meet the plant, business unit, environmental, safety, health, ergonomics and DOT objectives.
Principal Accountabilities
Facilitating the safety process for the Cargill-Waco complex.

Initiate and implement environmental, safety, health, ergonomic and, transportation (DOT) management programs and processes for the complex to include supervisor training, employee safety awareness, problem solving, etc.

Regulatory compliance programs including environmental, occupational health, safety, ergonomics and, DOT regulations. This includes program development, training activities, record keeping, accident and/or incident investigation and report development.

Network with other CTCM operations within the Business Unit (BU) to coordinate efforts and maximize efficiencies and Best Management Practices (BMP).

Provide accurate performance numbers to monitor and measure trends with the goal of reducing the number and the severity of accidents or environmental incidents.

Required:
1+ years Supervisory/Management experience (preferably in EHS).

Effective communication (spoken and written) and interpersonal skills.

Possess the ability to build successful relationships among peers, subordinates, and management at all level within the organization.

Possess working knowledge of Occupational Safety and Health (OSHA), Environmental Protection (EPA), Texas Commission Environmental Quality (TCEQ) or equivalent, ergonomics, and Department of Transportation (DOT) rules, standards and requirements for record keeping and regulatory compliance.

Computer skills including Microsoft Word, Excel, PowerPoint, Enablon, Atlas (Ergo software), and DOT E-log.

Must be able to work 2nd shift. Weekends and extended hours as required.
Bachelor's Degree, preferably in the area of Occupational Health & Safety, Environmental Management, Ergonomics, or Science.

Bilingual skills (English and Spanish)
More Jobs Like This
We couldn't find matching jobs.