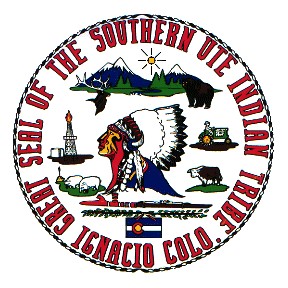 Company Name:
Approximate Salary:
0.00
Location:
Durango, Colorado
Country:
United States
Job Categories:
Safety Engineer/Specialist: Single site
Safety Engineer/Specialist: Multi-site
Industry Segments:
Energy, Insurance/Real Estate/Legal Services, Oil & Gas - E&P, Oil & Gas - Refining, Utilities
Experience level:
3-5 years
Education level:
Bachelor's Degree
Health & Safety Compliance Specialist II
This position closes on June 25, 2017 at 5:00 pm MST. Interest applicants can apply through the company website by clicking the apply link.
This position works with limited supervision or independently to perform broad safety tasks of a complex scope within multiple safety areas including writing safety policies and specifications. This position develops, implements and/or maintains various safety and health programs and services in a manner that minimizes or eliminates safety, health and regulatory risks for Growth Fund (GF) business enterprises.
ESSENTIAL DUTIES AND RESPONSIBILITIES:
This position assists the Health & Safety Program Coordinator in developing, coordinating, implementing, and maintaining safety programs and procedures for all applicable facilities for all GF business enterprises.

Responsible for developing and reporting on performance metrics safety...

Coordinates and conducts periodic PSM, RMP, Pipeline Safety, Motor Carrier Safety and general audits, reviews and assessments for GF business enterprise operations.

Conducts safety inspections of local construction projects.

Conducts regular field visits of local GF business operations.

Evaluates changes in safety regulations applicable to GF business enterprises and provides feedback to supervisor regarding areas of concern and potential impact of proposed changes.

Provides technical support for safety and health such as assisting with Job Safety Analyses, completing annual submittals, conducting sound level surveys, etc.

Defines training learning objectives and goals.

Develops new ways to enhance training on reoccurring subjects.

Develops tests to document competency on training material.

Provides required and appropriate safety training to GF business enterprise personnel.

Tracks and conducts follow-up on action items from audits, inspections, and incident investigations.

Determines what level of incident investigation is required based on severity, completes in-depth cause mapping, and reports on the results of incident investigations

Takes initiative in solving complex problems. Proposes equipment, BMP or process as solutions to problems.

Manages and oversees all Health and Safety related activities, in the absence of the Health and Safety Program Coordinator.

Performs other job-related duties as required.



EDUCATION AND EXPERIENCE:
Bachelor of Science degree in safety management, engineering or science and five years' work experience in safety; OR a Master of Science degree in safety management, engineering or science and three years' work experience in safety is required. Must have three years working experience in the oil and gas industry. Must have proficiency in computer software programs within the MS Windows environment including but not limited to Word, Excel, Access, PowerPoint and Project.
Must have ability to develop and establish database systems for tracking compliance related tasks, documents, audits, and the status of abatement procedures. Must participate in a positive and productive team-oriented environment. Must have valid driver's license for state of residency and be insurable under the Growth Fund vehicle insurance policy. Must pass a pre-employment drug test and criminal history background check.