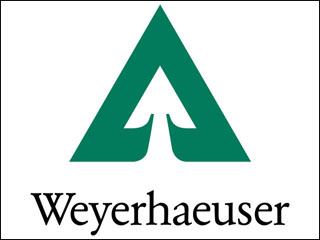 Company Name:
Approximate Salary:
0.00
Location:
Simsboro, Louisiana
Country:
United States
Job Categories:
Safety Manager/Coordinator: Single site
Industry Segments:
Paper/Lumber/Timber
Experience level:
3-5 years
Education level:
Bachelor's Degree
Safety Manager
The Safety Manager serves as the primary site resource to ensure all safety expectations are understood for the manufacturing site  This role provides leadership, coordination and technical expertise in all areas of safety, health, and industrial hygiene compliance to achieve excellence and an injury free work place   This position will have the accountability for establishing reliable methods for improving safety performance; nourishing a culture in which safety is an overriding value in all activities and in which every team member assumes accountability for safety and assuring compliance with all regulatory requirements. This position reports to the Mill Manager, with responsibilities to the Regional Safety Manager
Key Functions:
The essence of this role requires a highly motivated, people-oriented person for the proactive, practical application of safety commitment to the operation and to the day-to-day behaviors of all team members  This individual will provide leadership in developing, implementing and managing safety policies, procedures, practices, and projects.
Accountabilities may include, but are not limited to:
Build a positive working relationship with all regulatory agencies

Serves as a primary contact for all corporate & regulatory agency requests and inquiries

Involves & engages team members in developing an associate-driven safety plans, to include safety processes and performance measures 

Provides leadership to safety steering team

Provides safety coaching and recognition to all  team members and contractors

Responds to & participates in the investigation of safety incidents and interacts with the designated Emergency Response Team 

Develops an effective communication process to make safety priorities and performance visible 

Coaches and works with mill members to be a visible role model of incident prevention and safe work practices 

Provides technical support for on-going problem solving and safety investigations

Ensures systems are in place for an effective safety program while maintaining compliance with regulatory/corporate guidelines, applicable record keeping, reporting, safety statistics and trend analysis 

Set safety objectives and targets to ensure that goals are achieved

Provide leadership, coordination and technical expertise in the areas of health and safety and support the site in training and developmental requirements

Oversees workers compensation claims

Responsible for coordinating internal and external audits that support the Health and Safety exchange

Support and/or lead safety compliance audits at the facility

Role model all standards/processes and on-the-job behavior by living our core principles of integrity, fairness, & creating a positive inclusive work environment


Requirements:
BS/BA degree or higher in related field

Minimum two years safety Manager experience

Demonstrated track record in leading a successful safety program

Strong, engaging, people-centered leadership style 

Understands safety compliance auditing process and ability to complete an internal audit/review

Technical expertise in safety to include regulatory requirements, OSHA record keeping, workers compensation, and industrial hygiene regulations  

Experience in Safety Incident Investigations

Knowledge of chemical and Material Safety Data Sheet (MSDS) systems management

Ability to develop and effectively deliver safety training

Project management skills to include the ability to develop and implement safety processes

Proactive, assertive and ability to work with a sense of urgency 

Ability to plan, prioritize and work under pressure and meet deadlines 

Demonstrated computer skills and proficiency in MS Office and knowledge of health & safety programs

High level of integrity, strong work ethic, good judgment and problem solving skills

Ability to work in a highly demanding environment


The following qualifications are preferred:
Manufacturing experience in a continuous  operation

Safety & industrial hygiene certification and/or training


About Wood Products
Serving the residential, multi-family and light commercial markets, our Wood Products businesses manufacture a wide range of structural framing materials and provides seamless building solutions, from design to installation to support. These teams move fast, work smart and never stop pushing to be and stay number one in the industry.
About Weyerhaeuser
We grow trees and make forest products that improve lives in fundamental ways. Our wood products are used to build homes, where families are sheltered and raised. Our cellulose fibers are used to make diapers and other hygiene products that keep people clean and healthy. We innovate to use trees in products you may not expect, such as fabric, plastics and energy. We're serious about safety, focused on performance and proud of what we do. In every corner of our company, you'll find talented people who care about each other, the communities where we operate, and the planet we all share.
We know you have a choice in your career. We want you to join us as we work together to grow a truly great company for our shareholders, customers and employees.
Weyerhaeuser is an equal opportunity employer. We are committed to taking affirmative action to employ and advance in employment women, minorities, qualified individuals with disabilities and protected veterans.