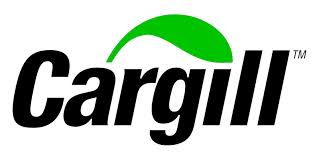 Company Name:
Approximate Salary:
0.00
Location:
Cedar Rapids, Iowa
Country:
United States
Job Categories:
Environmental Engineer/Specialist: Single site
Environmental Manager/Coordinator: Single site
Industry Segments:
Food & Beverage
Experience level:
6-10 years
Education level:
Bachelor's Degree
Reference Number:
CED00852
Senior Environmental Specialist
Working at Cargill is an opportunity to thrive — a place to develop your career to the fullest while engaging in meaningful work that makes a positive impact around the globe. You will be proud to work for a company with a strong history of
ethics and a purpose of nourishing people. We offer a diverse, supportive environment where you will grow personally and professionally as you learn from some of the most talented people in your field. With 150 years of experience
Position Purpose
The Senior Environmental Professional position is responsible for applying full knowledge of Environmental practices and standards. This position provides facility wide coordination in all environmental arenas including air, water, and waste program management as well as assisting in compliance strategies for these programs. This position will also be one of the facility interfaces with local, state and federal agencies as well as customers with regard to sustainable operations, and environmental regulations. Coordination of the facility environmental data management and processes, program development and implementation at a facility level or Business level are also required.
Principal Accountabilities
40% Assesses difficult or complex Environmental risks and opportunities using full knowledge of Environmental practices and standards (including current and short-term future regulatory requirements) and potential impacts on stakeholder (customer, community, interest groups, employees) priorities, or enterprise/ business/location strategy. Support facility leadership by providing coordination, and assisting plant operations in EHS compliance by ensuring proper record keeping requirements and reporting obligations.
25% Leads or assists in the development of programs and processes involving interpretation and variation to execute Environmental strategy in a manner appropriate to the technology, scope and maturity of the team/area. Frequently, benchmarks internally and externally to identify best practices of others, consistent with and in support of the
Environmental strategy that can be applied effectively. With minimal supervision, identifies and implements changes to support continuous improvement of moderately complex Environmental programs and processes.
20% Maintains and continuously improves Environmental Results by supporting a culture of change and ownership. Provides operational/tactical leadership to complex Environmental audit, inspection and risk assessment processes. Using full knowledge of Environmental practices and standards, reviews and analyzes audit results requiring some interpretation, to confirm that the corporate, business and government Environmental standards are met.
10% Supports leaders to implement difficult or complex portions of internal communications strategy for key audiences that builds and maintains awareness of Environmental values, strategies, and performance; shares best practices and key learnings; develops talent; and recognizes high performance. Supports leaders to promote proactive workplace Environmental practices. Using full knowledge of Environmental practices and standards, provides technical, regulatory and behavioral consultation and support required to build a strong Environmental culture. Designs and delivers moderately complex training solutions related to Environmental issues, practices and risks.
5% Promote Cargill through involvement in community activities and professional organizations. On-call ability outside normal business hours to assist when needed and any other duties as assigned

This position is posted internally as well as externally

Equal Opportunity Employer, including Disability/Vet.

Required Qualifications
Bachelor's degree in Engineering, Environmental Health and Safety (EHS) or related Technical field - Or High School Diploma/GED with 5 years' experience in an industrial setting that includes demonstrated participation in Environmental Health and Safety processes

Minimum 5 years' experience in the EHS field within an industrial setting

Demonstrated knowledge of and experience with safety and environmental regulations

Knowledge of OSHA regulations such as, but not limited to, process safety management, process hazard analysis,

Hazard recognition/control, behavior based safety (BBS) principles and application

Strong communication and interpersonal skills. Individual must be able to build strong relationships with both internal and

External customers and participate effectively on cross-functional teams without direct supervisory responsibility of the team

Demonstrated ability to interact with multiple levels of the facility and with outside agencies and customers

Demonstrated experience in Program development and implementation of new or changing regulations

Ability to adapt and learn in a changing work environment

Ability to manage multiple priorities

Strong attention to detail

Microsoft Office Suite experience

Ability to work with large amounts of data on multiple spreadsheets including formula writing

Effective at interacting with regulatory agencies, facility leadership, plant personnel, attorneys, and consultants

Ability to work independently

Demonstrated strong problem-solving and analytical skills

Excellent communication and presentation skills both verbal and written

Ability to be on-call outside normal business hours to assist when needed

Ability to travel as needed
Preferred Qualifications
7 Plus years' experience in the EHS field within an industrial setting

Understanding of basic reliability concepts

Professional certifications such as Certified Hazardous Material Manager (CHMM), Certified Industrial Hygienist (CIH),

Certified Safety Professional (CSP), or Professional Engineer (PE)

Negotiations experience with regulatory agencies

Six Sigma Kaizen Lean Tools

BBS process implementation and management

Standard Operating Procedure (SOP) development and training

Process Safety Management (PSM) and Risk Management Program (RMP) experience

Experience with facility response plans (FRP)

Process implementation of EHS Policies and Systems

Auditing experience

Database application experience (MS Access, Oracle, etc.)